15 Dec

Construction City: The new hub for the construction industry.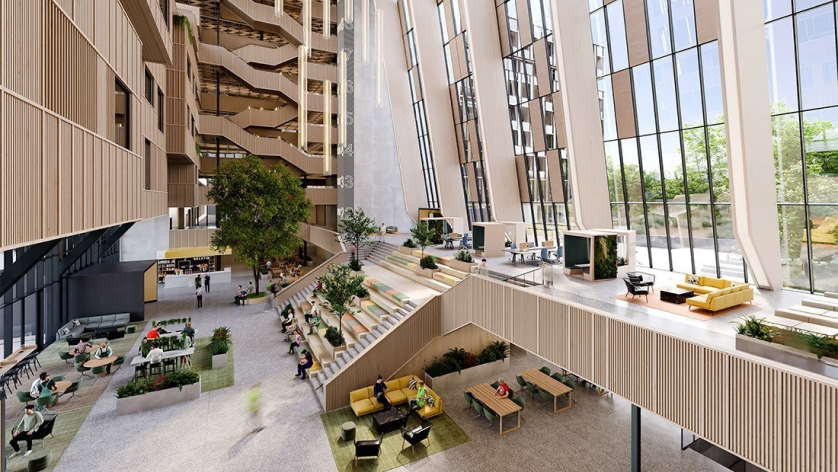 Owner: OBOS
Client: AF Gruppen og Betonmast and Betonmast
Location: Oslo, Norway
Status: In progress. Completion 2025.
Area: 103,000 m² (11 floors)
Linear meters: .450 m2 of pine beams in a modulebased cassette system.
llustrations: 3D Estate and Link Arkitektur
The concept of the office building is based on the idea of a facility with a high degree of flexibility and unique interaction
areas both internally and between tenants. The purpose is to streamline the construction and project processes of the construction industry and increase competition in the industry through increased collaboration. From legacy entrepreneurs to innovative startups – the entire value chain will be present in Construction City. The building will house up to 4.500 workplaces from different players in the national construction and real estate industry.
Construction City consists of 6 wings with mainly office areas which are connected through a large atrium. This atrium is the heart of the building and will be a natural gathering area for everyone in the building and also visitors and people living in the surrounding neighborhood.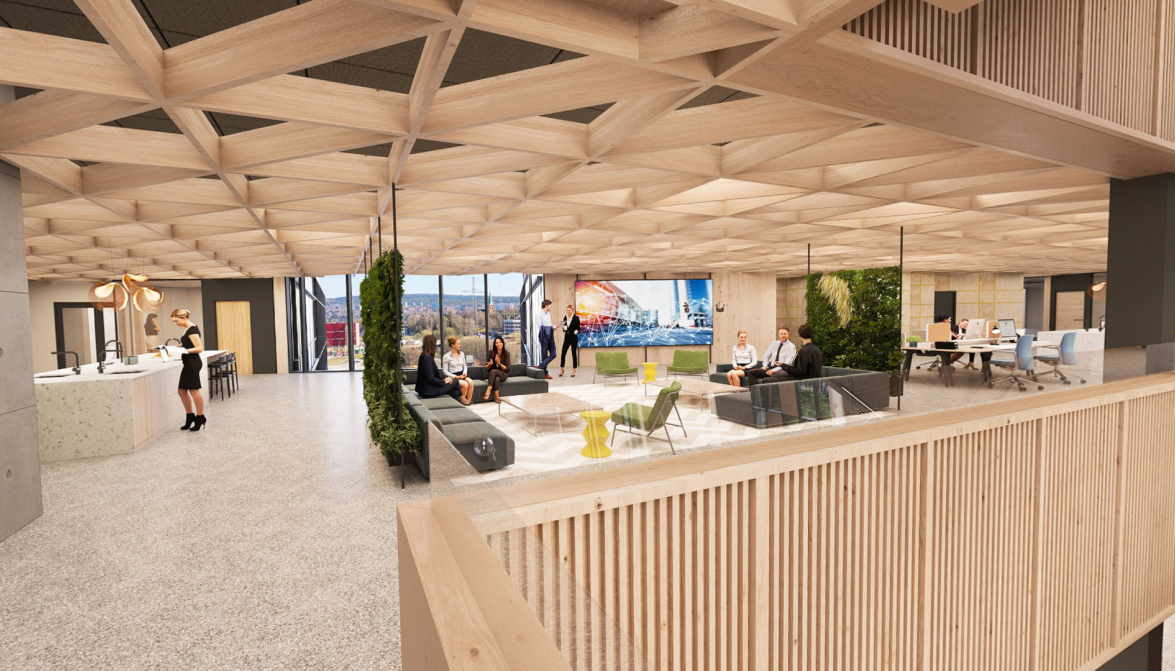 We have signed a contract with Construction City Bygg (AF Gruppenog Betonmast and Betonmast) to participate in the project by manufacturing and installing the cassette ceilings in the common areas of the building, offering sustainable technical solutions. The project will be BREEAM Excellent certified.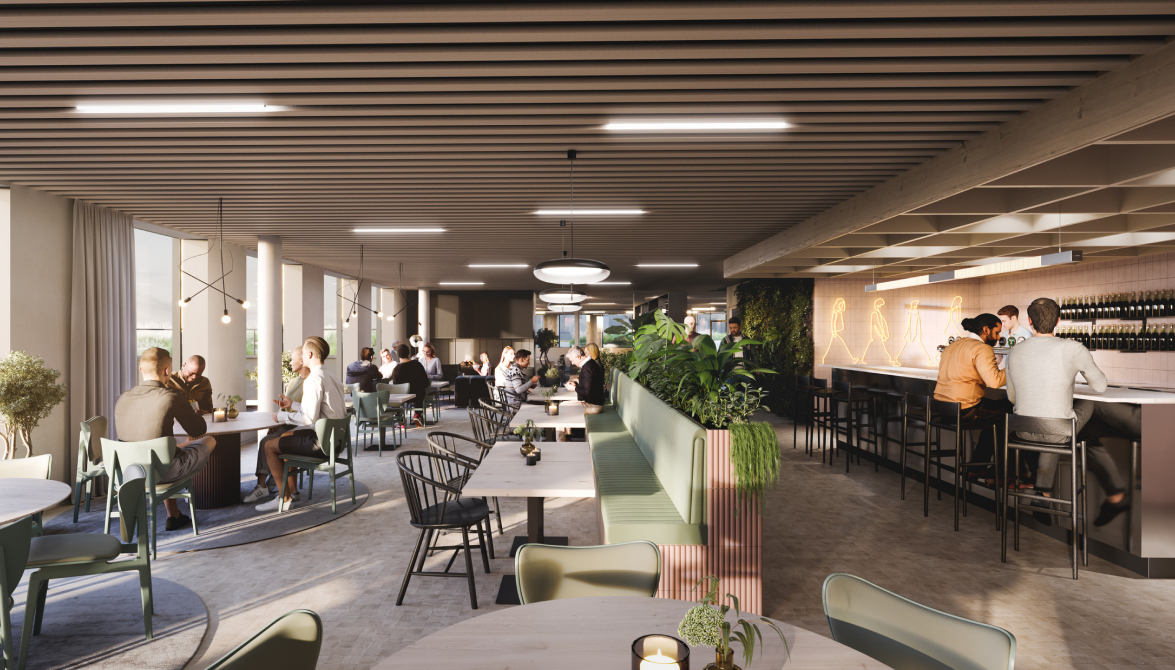 We thank AF Gruppenog Betonmast for their trust and look forward to starting this great project together.