30 Mar

Carpentry internship program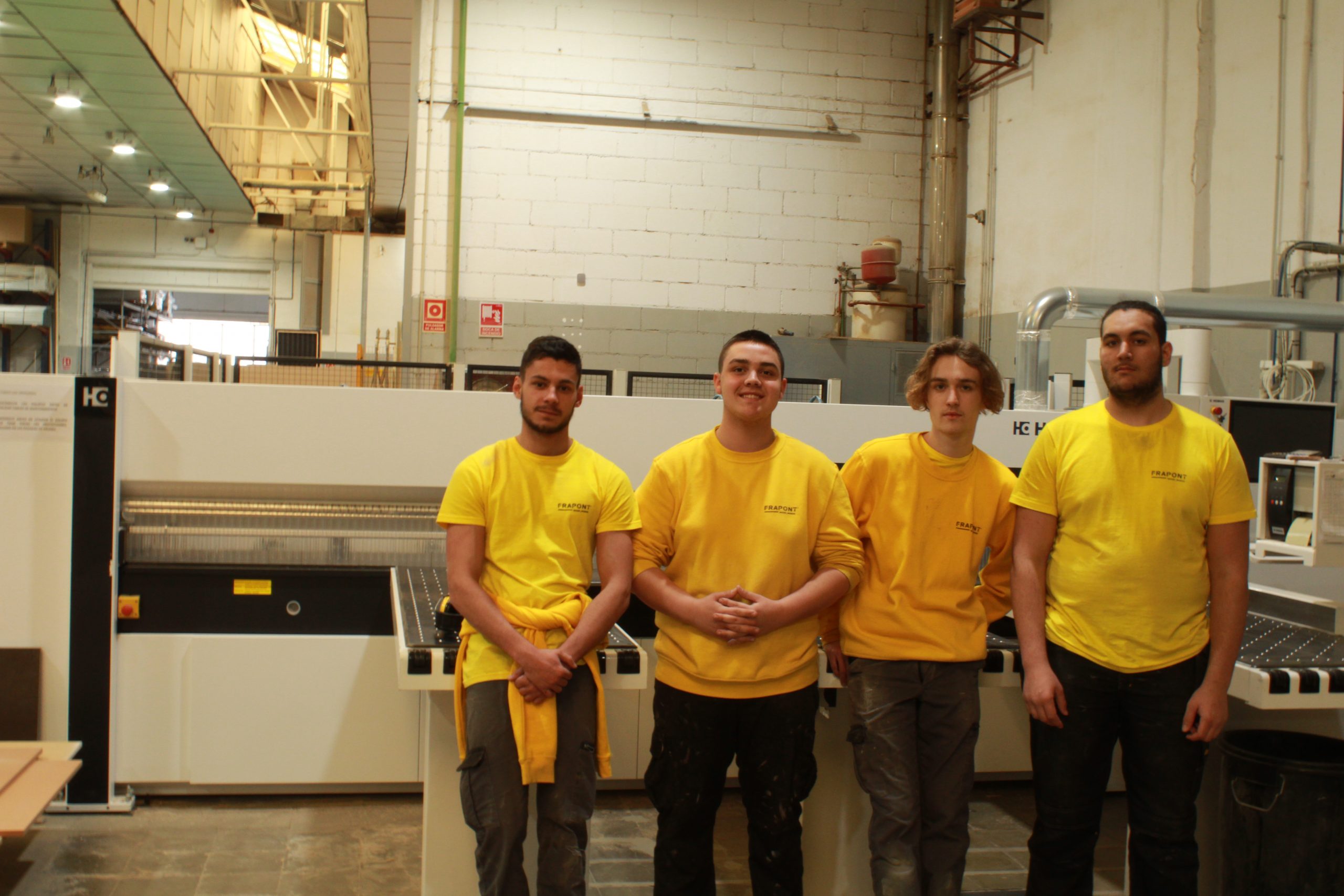 Barthélémy Thimonnier High School in L'Arbresle, France, has established an exciting carpentry internship program with Frapont. Four high school students are currently participating in the carpentry internship program, which began on April 14 and will conclude on Friday, April 31.
During their time at Frapont, the students are assisting in the shop with daily production jobs. They are being taught how to work with wood and how to use woodworking tools and machinery to produce high quality pieces. This experience allows them to gain practical, real-world skills and knowledge that complement their education at school.
This carpentry internship program is an excellent opportunity for students to gain practical experience in the field of industrial carpentry. In addition, Frapont promotes the insertion of carpentry students in France, demonstrating its commitment to the future and development of the carpentry industry.
These types of internship programs are fundamental to fostering practical education and the development of technical skills in students, which will enable them to more effectively face the challenges of the working world in the future.
In summary, the carpentry internship program between Barthélémy Thimonnier High School and Frapont has been in place for over 5 years and is an exciting and invaluable opportunity for students looking to gain skills and practical experience in the world of industrial carpentry. The collaboration between the two institutions shows the commitment on the part of Frapont to help train the carpenters of tomorrow, which is beneficial to both the students and the industry in general.