05 Oct

New courthouse in Malmö

In Malmö, more precisely in Nyhamnen, a new Swedish courthouse is being built on the riverside.
The building is composed of a solid lower brick facade to meet the traditional old buildings in the city. Five glass facade towers rise from the base but each one to a different height.
The building will have a floor area of 34,000 m2 and more than 40 court rooms, making it one of the largest courthouses in Sweden. The project will be certified by Sweden Green Building Councils most ambitious Miljöbyggnad Gold.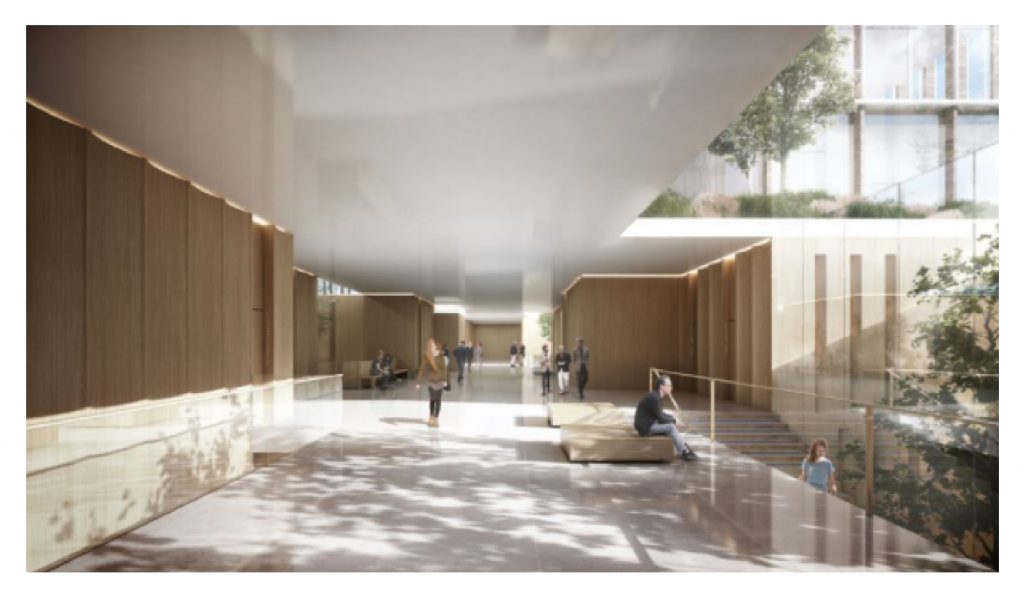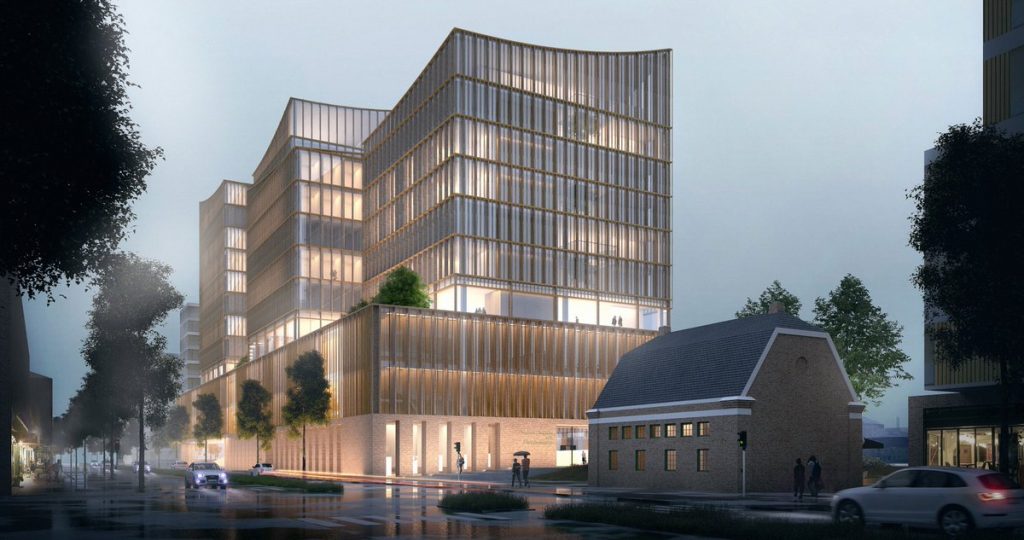 Frapont´s work.
The construction company in charge is Peab, together with them and the other involved parts as architects and designers, we have been detailing the interior solutions under a letter of intent. In this agreement our commercial team and technical design department work together to provide the best solution at the design stage. After months of collaboration, budget and design resulted in an execution contract and at the beginning of June we started our work on site. We will manufacture and install the wood cladding in all the courtrooms in the building. In addition, we will install acoustic panels in the public areas, as well as doors with high acoustic requirements, mouldings, skirtings and windows. The surface of installed wood will be oak. For this type of project, technical tests such as sound absorption and fire resistance must be done. In products such as acoustic doors, usually a prototype is made where all the necessary tests and trials are carried out before sending to manufacture all the doors.
Building will be completed in early 2023. We are proud to be part of this project because it aligns with our mission and values in terms of sustainability and innovation. Having the possibility of working together with the construction companies in an early stage gives us the possibility of optimizing resources that result in reducing the energy impact.
The graphic material was provided and approved by Peab and Henning Larsen, to whom we are grateful for their collaboration.
Thanks for reading.