04 Jan

Ongoing | Saint Denis Pleyel Station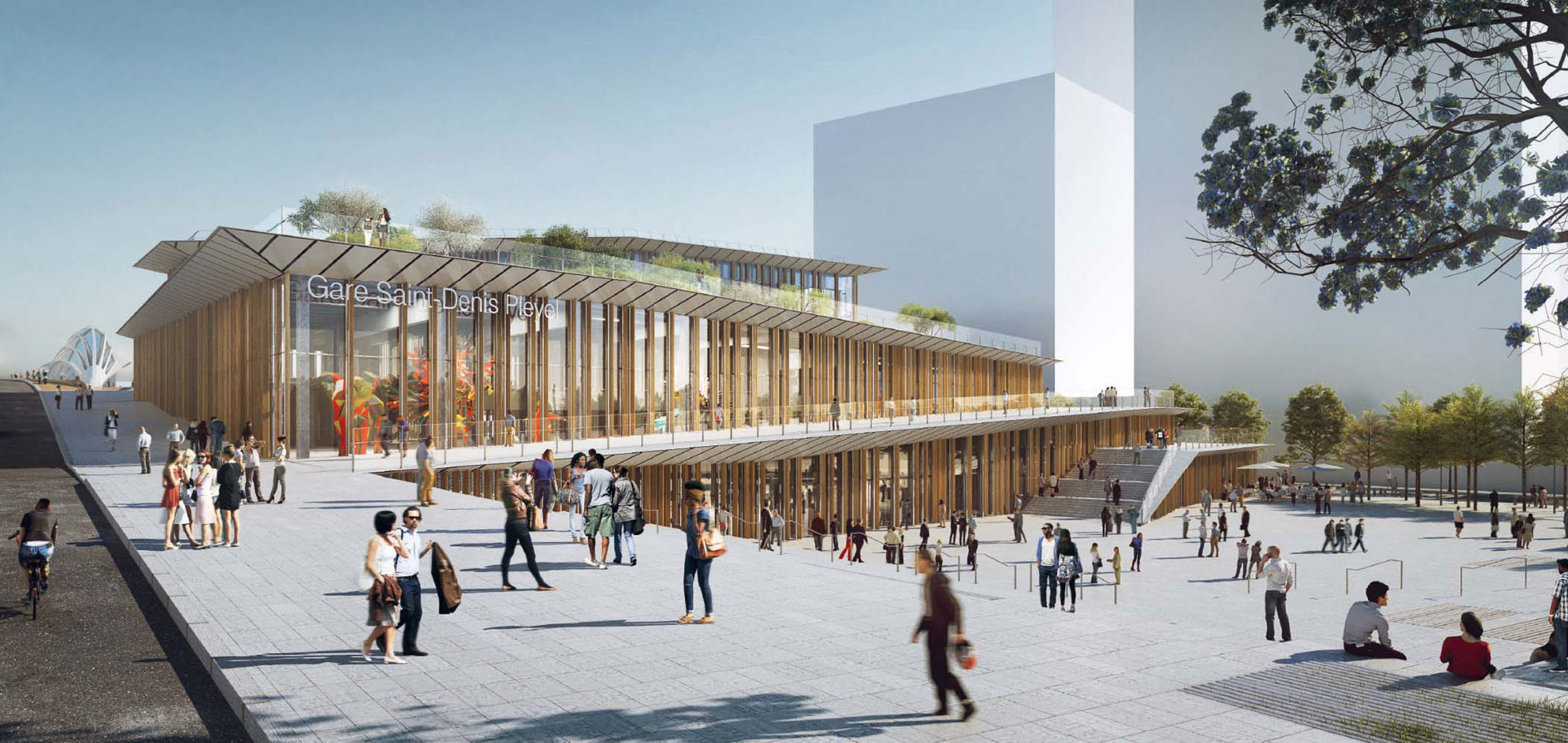 Owner: Société du Grand Paris
Client: BESIX
Architects: Kengo Kuma
Location: Paris, France
Status: In progress. Completion 2024
Area: 50.000 m² (9 floors)
Linear meters:  35.000 m lineales of wooden slats
BESIX France is building the Saint-Denis Pleyel station in Paris, part of the new rapid transit lines Grand Paris Express, being built in the Île-de-France region of France. The Saint-Denis Pleyel station, designed by architect Kengo Kuma, will be the main communication hub for the North of Paris, handling 250,000 passengers a day and interconnecting lines 14, 15, 16 and 17.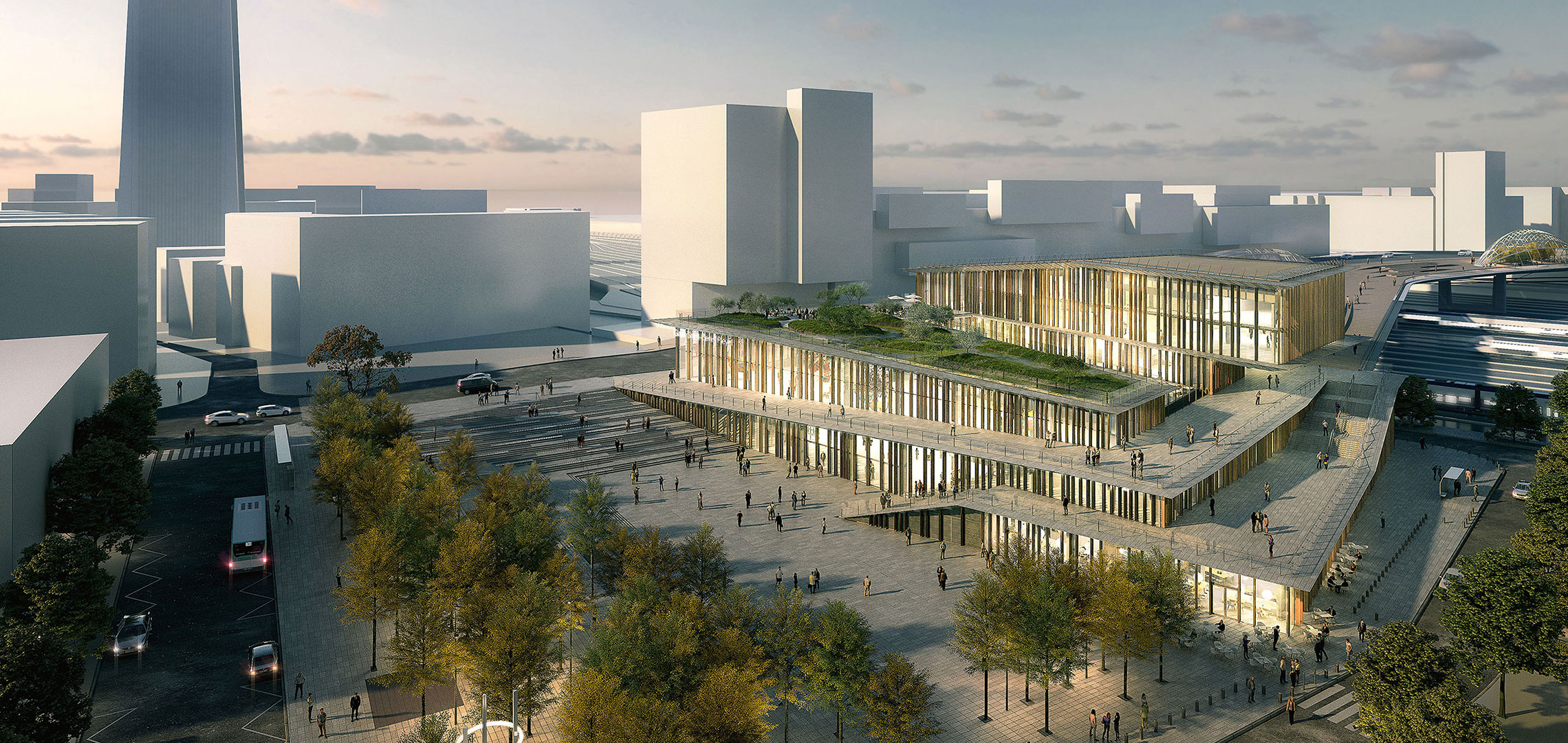 For this project, Frapont will be installing 13,000m2 of acoustic ceiling, with steel structure, acoustic panels and more than 35,000m linear meters of decorative three-ply timber slats. A big project, where supply of material, logistic and installation are the main challenges.
The opening is scheduled for the opening of the Olympic Games in 2024.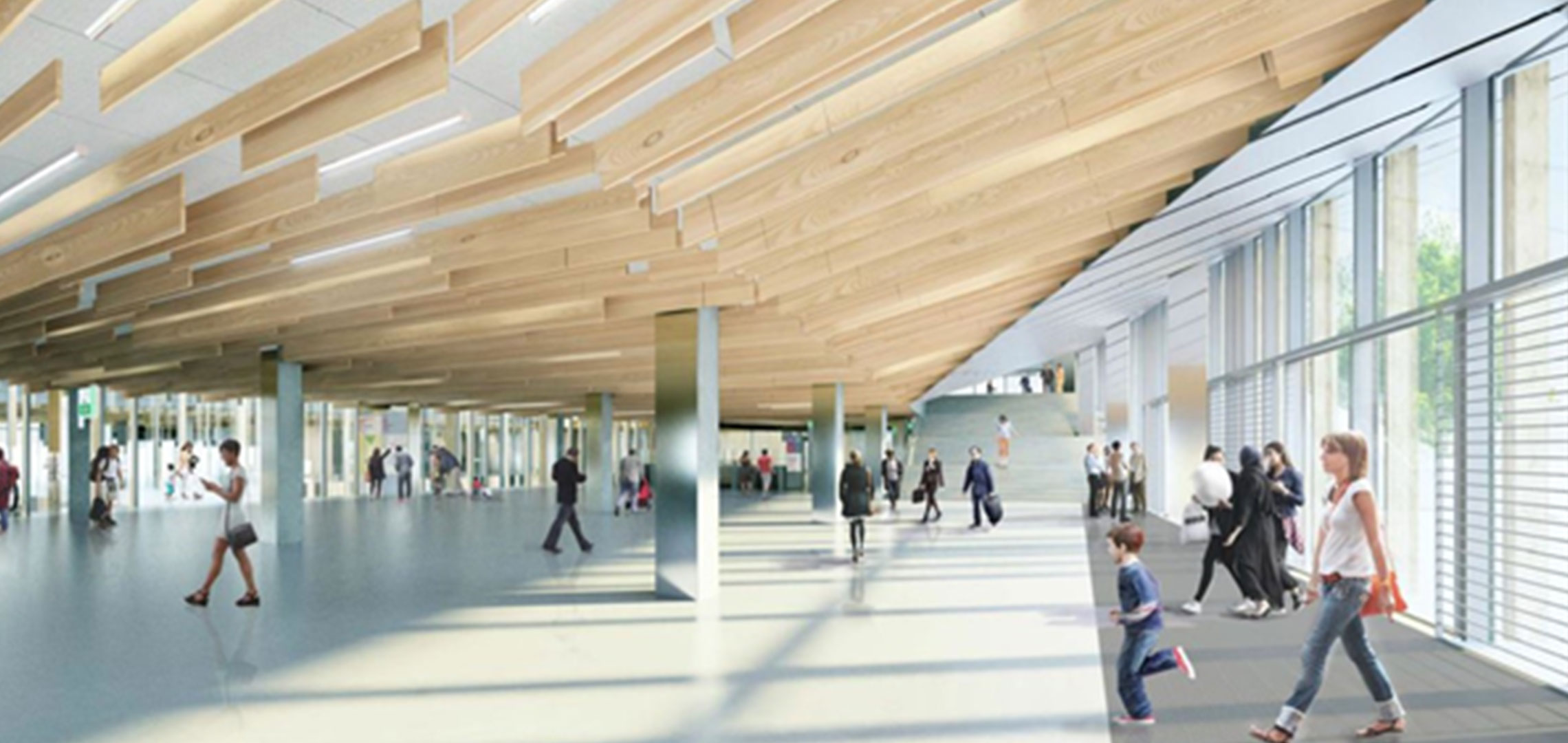 Société du Grand Paris video
We thank BESIX for their trust and Société du Grand Paris for sharing the video.